---
Bequia
Bequia is a rather unusual destination for a day trip from Antigua, but I had the opportunity to join someone in a light aircraft on a direct flight, so I didn't hesitate. Bequia - pronounced "beck-wee" - is part of St. Vincent and the Grenadines - another of those island states, politically and economically quite simliar to Antigua. While Antigua is one of the "Leeward Islands", Bequia already counts as part of the "Windward Islands". But I didn't feel that it was windier on Bequia!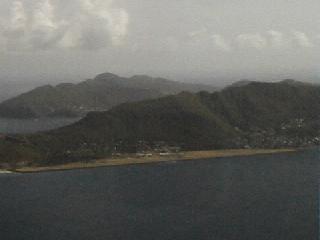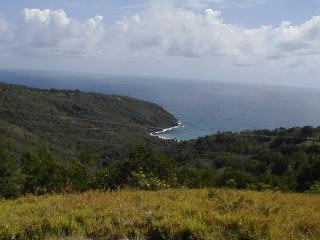 Airport on reclaimed land, and view over Hope Bay. Download full size (1280x960) left, right.
Bequia is an island of about 18 sq km, and the only transport links - air and ferry - are between it and St. Vincent, about one hour by boat to the North. I spent half a day on the island, making extensive use of a chartered taxi. The taxis on Bequia are converted pickup trucks; there's passenger seating in the back, and railings to hold on to should you encounter one of the few potholes. Eeehm.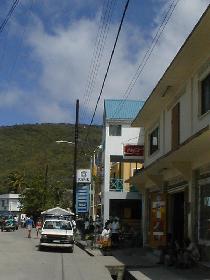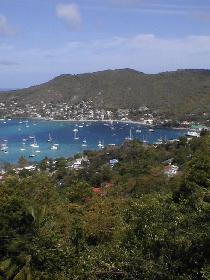 Main shopping street at Admiralty Bay, funny sign, and view over Admiralty Bay. Download full size left, middle, right.
Much like Montserrat and unlike Antigua, Bequia has (relatively) rich fresh water supplies, and thus the vegetation is quite pleasing. The mainstay of Bequia's tourism industry seems to be scuba diving. I found the island to be a very calm and friendly place and was surprised to hear that many locals can trace their roots all the way back to seafaring scots who once dominated the whaling "industry"!
Links
St. Vincent and the Grenadines at CPS Caribnet
Bequia at Tropical Island Aviation
The Island of Bequia by Lynn McKamey alias ScubaMom
More Photos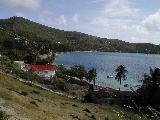 Friendship Bay (Download 1280x960)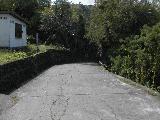 Tree growing out of the asphalt (Download 1280x960)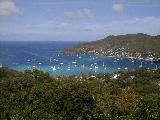 Admiralty Bay (Download 1280x960)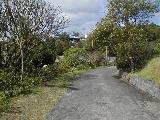 Road and landscape (Download 1280x960)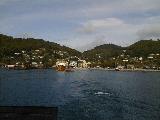 Leaving by ferry from Admiralty Bay (Download 1280x960)
---
Frederik Ramm, 2001-04-24